JTAC, AO and Forward Observer training solution
NATO & US Accreditation
News: IFACTS2 Released!
Train and sustain CAS and CFF and skillsets
The IFACTS product suite helps military services to cope with a growing demand for mission ready ground commanders. The solution improves JTAC and FO proficiency, cooperation skills and performance. It will increase training effectiveness, and reduce operational costs, impact on environment and reliance on weather.
The IFACTS Product Suite
The IFACTS product suite includes:
JTAC station
FO station
Pilot station
FDC (Fire Direction Cell) and
Instructor station
The solutions are deployable, PC-based systems for training and practicing Close Air Support (CAS) and Call for Fire procedures. They provide a synthetic environment within which the JTAC and FO can get basic as well as currency training and rehearse missions. Missions are carried out in geo-specific terrain using simulated equipment and communication.
Joint Operation Scenarios
IFACTS can be established in the classroom environment or it can be deployed, and it can be used in a stand-alone configuration or networked. This enables you to have several JTAC and FO stations, pilot stations and 3rd party solutions such as battle management systems or flight simulators working together simultaneously in a distributed network configuration. In this way, IFACTS establishes a strong foundation for training complex joint operation scenarios.
IFACTS works with several 3rd party solutions including flight simulators, such as DART and F-16/ACT, VBS3, Steel Beasts armoured vehicle simulator, Sitaware battle management systems and CGF's, such as VRForces, JCATS and INTS.


Low-Risk solution
The IFACTS solution makes use of standard technology and COTS (Commercial Off The Shelf) thereby providing for flexibility, scalability and low-risk to the customers.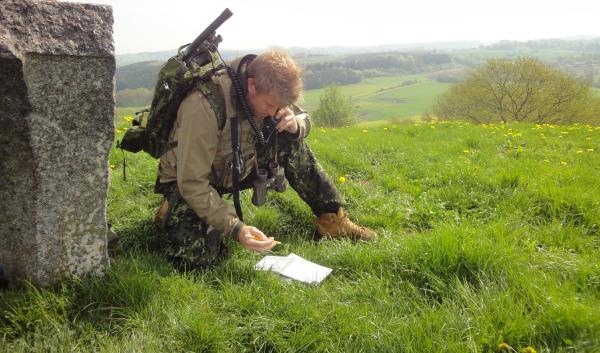 Simulated equipment
The JTAC and FO station equipment includes GPS, ground laser target designators, laser range finders, binoculars, NVG, compass, thermal equipment, ROVER, and much more. Intercom & radio communication is handled by IRAS, a radio communications simulator provided by IFAD.
Pilot-in-the Loop
The system can either be used with the IFACTS pilot station, an 'Easy-to-Fly' aircraft/UAV solution controlled by the instructor, it can be networked with a real flight simulator with real pilots, e.g. DART F-16, F16/ACT; or in a combination.
Additional features
Logging and After Action Replay module
Radio Communication module (IRAS)
DIS/HLA Gateway (ISIM Bridge).
References
Danish Army
Danish Air Force (RDAF)
Danish Special Forces (SOF)
OSW (Operational Support Wing)
Royal Danish Air Force (FW SKP)
Portuguese Air Force (PrtAF)
Belgian Air Force (BAF)
Operational at several sites in Denmark
Joint training with pilots and JTACs located at different sites
Part of DART tactical training center for training pilots, JTACs and GCI
Integrated with Sitaware Battle Management System (BMS)
Integrated with JCATS system (Joint Conflict and Tactical Simulation)