INTS Gateway

Enabling Distributed Simulation
The INTS Gateway enables the Naval Tactical Simulator (INTS) environment to actively participate with other simulators in distributed simulation exercises. The INTS Gateway was developed for the Royal Danish Navy (RDN) to enable:

Command & Support ships and frigates to participate in simulation exercises
managed and executed in the Tactical Trainer Complex at the Royal Danish Navy (RDN) Warfare Center
distributed simulation exercises between Danish warships
RDN to join distributed simulation exercises with other national and international simulator sites
HLA and DIS based simulation systems to be integrated into the RDN Tactical trainer complex

The INTS Gateway has been successfully used by RDN in various exercises, such as NATO's Combined Warrier Interoperability Exercise (CWIX) (years 2010 to 2015 incl.).
Application Areas

The INTS Gateway is used to link the Naval Tactical Simulator (INTS) into distributed simulation exercises, training environments and integrated test beds. The gateway is also used for integration of 3rd. party simulators into the naval tactical simulation environment which is provided by INTS.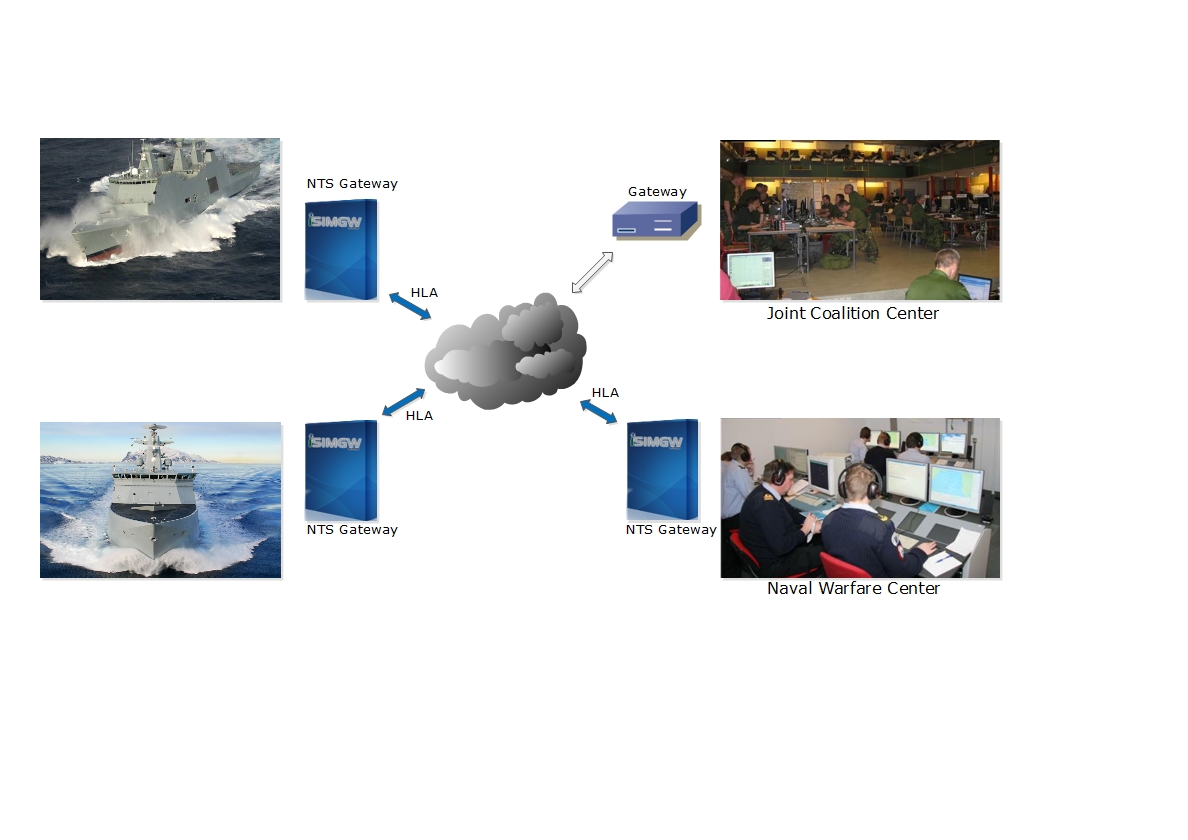 Image. Live, Virtual & Constructive simulation (LVC).
INTS Gateway connecting Naval Warfare training center exercise to multiple training sites, incl. live ships.

Architecture
The INTS Gateway is designed to integrate simulation assets. The gateway translates run-time simulation scenario data and simulation control data between the INTS simulation environment and an external simulation network. The INTS Gateway is installed on the INTS simulation server and can handle multiple simultaneous exercises running on the INTS.